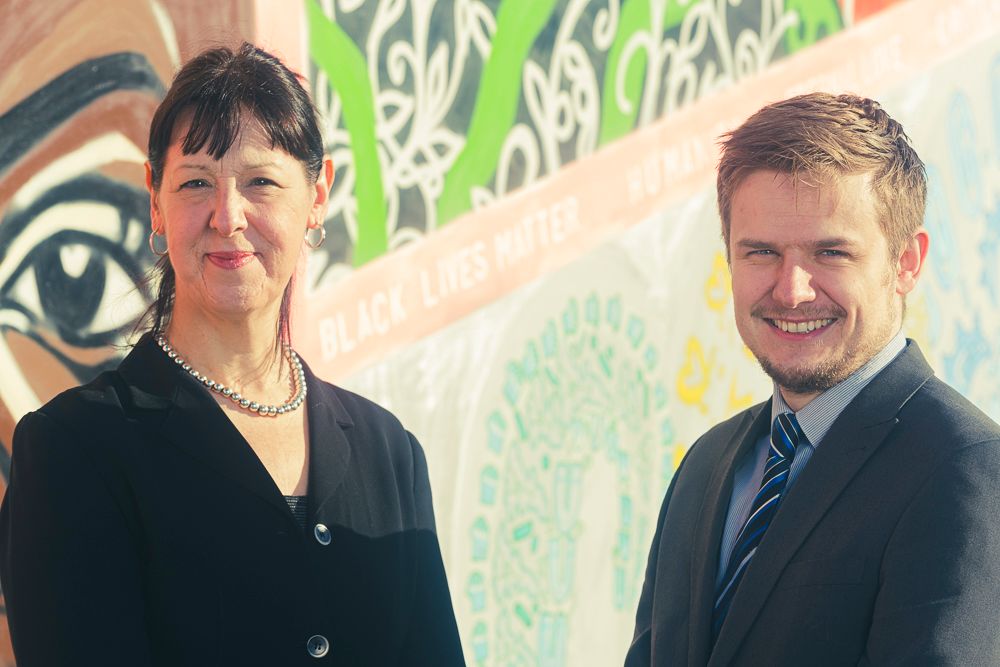 October 19, 2023
There are two key guides to the legal profession which carry out annual research in the sector: the Legal 500 and Chambers UK. The findings are based on submissions made by the participating firms, supported by referee and peer group feedback. This is the first year that Bates Wells & Braithwaite, Ipswich has made a submission for the Family practice, and we are delighted that we have gone straight into the ranking tables. We have been told that this success was in no small part due to the high volume of referee response and so we would like our clients and contacts who took the role of referee so seriously and made sure our application was successful.
In the latest Legal 500, the Family Law team at Bates Wells & Braithwaite is now recognised alongside four other Ipswich-based firms for Family in East Anglia.
This is what they say about the firm and its Family lawyers:
"Bates Wells & Braithwaite Solicitors in Ipswich joins the ranking, having developed a family practice with a strong client base in Suffolk. The firm is known for 'excellent, friendly and down-to-earth service' for clients in matrimonial, public and private law children matters, and family mediation. Practice head Denise Head is 'a seasoned and passionate advocate'. 'His approach is one of complete diligence and effectiveness', say clients of partner Scott Emsden. In team news, consultant Nicky Coates, a former head of family law at Ellisons Solicitors, has come out of retirement to join the practice."
Other testimonials include:
'Excellent, friendly and down-to-earth service to clients in all ways. Easy to contact and receive fast responses from all staff with messages always passed on. Client finance is regularly updated and account details are sent out, with sensitive understanding of personal financial circumstances.'
'Denise Head was exceptional in every way in obtaining a divorce for me. She always listened and fully advised through a very difficult divorce process, with understanding and kindness of my individual situation. Never judgmental, but always honest and positive.'
'Well-established and experienced. Used to dealing with the whole range of clients including high-net-worth individuals. Denise Head has a well-established reputation in dealing with childcare cases.'
In the Chambers UK Guide, published this week, Bates Wells & Braithwaite is also one of just four firms ranked for Family/Matrimonial Ipswich and surrounds; one of only three in Ipswich.
This is what they say about the Family team:
Bates Wells & Braithwaite Solicitors in Ipswich is a long-established local firm offering clients expertise in a range of family law matters. The team assists clients with divorce and financial remedy proceedings as well as with the creation of nuptial agreements. The team also has experience with private children law cases and with public care proceedings concerning issues such as abuse and domestic violence.
Testimonials include:
"They have a depth of experience and a willingness to go the extra mile."
"I have always been given sound legal advice and there is a very consistent level of open communication with the team."
"I have had excellent expertise and service in all areas – everyone involved shows superb subject knowledge and kindness."
Denise Head, who is Managing Partner as well as heading up the Family team is delighted with the success in not just one but both directories – and at the very first attempt!
"With two partners and an ex-partner consultant focussing exclusively on Family Law, we rather belatedly recognised that in terms of seniority and experience we were able to offer a more balanced yet specialist Family Law team than most of our local competitors. Maybe it was a case of "hiding our light under a bushel" but although it did require some effort and of course support from clients and professional contacts, to whom we are so grateful for taking time to act as our referees, we are absolutely delighted to be ranked by both the Legal 500 and Chambers UK."